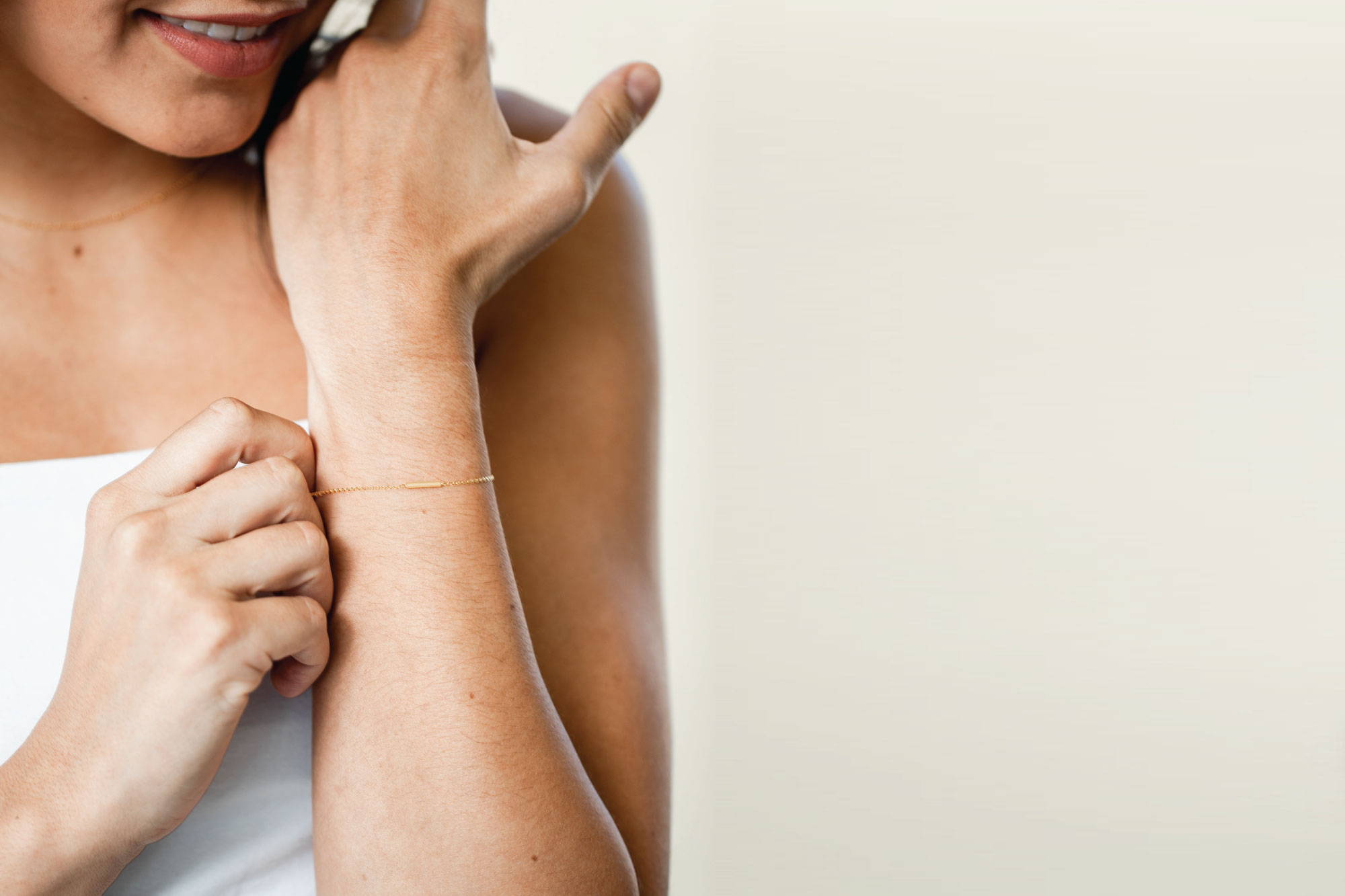 According to Vox, "the Center for Environmental Health in California said that after testing dozens of pieces of jewelry, it found significant levels of the heavy metal cadmium in 31 jewelry items sold at major national retailers' like Nordstrom Rack, Burlington Coat Factory, Walgreens, and Ross" (Vox).
We all know that most department store jewelry is cheaper to buy, featuring tempting discounts & on trend designs. Even the nice stores. But what if that jewelry is produced with toxins harmful to our health? In the case of cadmium, this is a metal known to cause kidney and bone damage, yet it still exists in cheaply produced fashion jewelry. Is the discounted price worth it?
We talk about the importance of nontoxic, safe, ethically-sourced materials in jewelry production because it's a real issue in the market today.
In our fast fashion world, industry companies meet the demand and save money by mixing in cheaper base metals to silver and gold alloys. Pieces may look like pure silver and gold afterwards, but the problem is that when these metals mix, toxic chemicals are released, becoming a part of a jewelry piece's chemical composition. (Read more: The High Cost of Fashion Jewelry)
Low toxin levels may not cause harm immediately, but it's time to recognize the importance of our health over a long period of time. We hold beloved pieces close--literally, against our skin and that matters. Recognizing toxic pieces on the market makes us informed consumers & fashionistas. Let's do it!
Those genuine materials…
When we talk about precious, genuine materials, we mean:
Authentic Sterling Silver, labeled with a hallmark stamp of 925
Gold, with hallmark stamp of 10k, 14k, 24k
Gold Vermeil; genuine sterling silver expertly plated with 14k or 24k gold
Genuine Stones; like diamonds, emeralds, turquoise, lapis, etc.
Not only are these materials more valuable, but they are also 100% safe and naturally hypoallergenic. Make sure they're also sourced ethically to really celebrate your jewelry fully, in the best way.