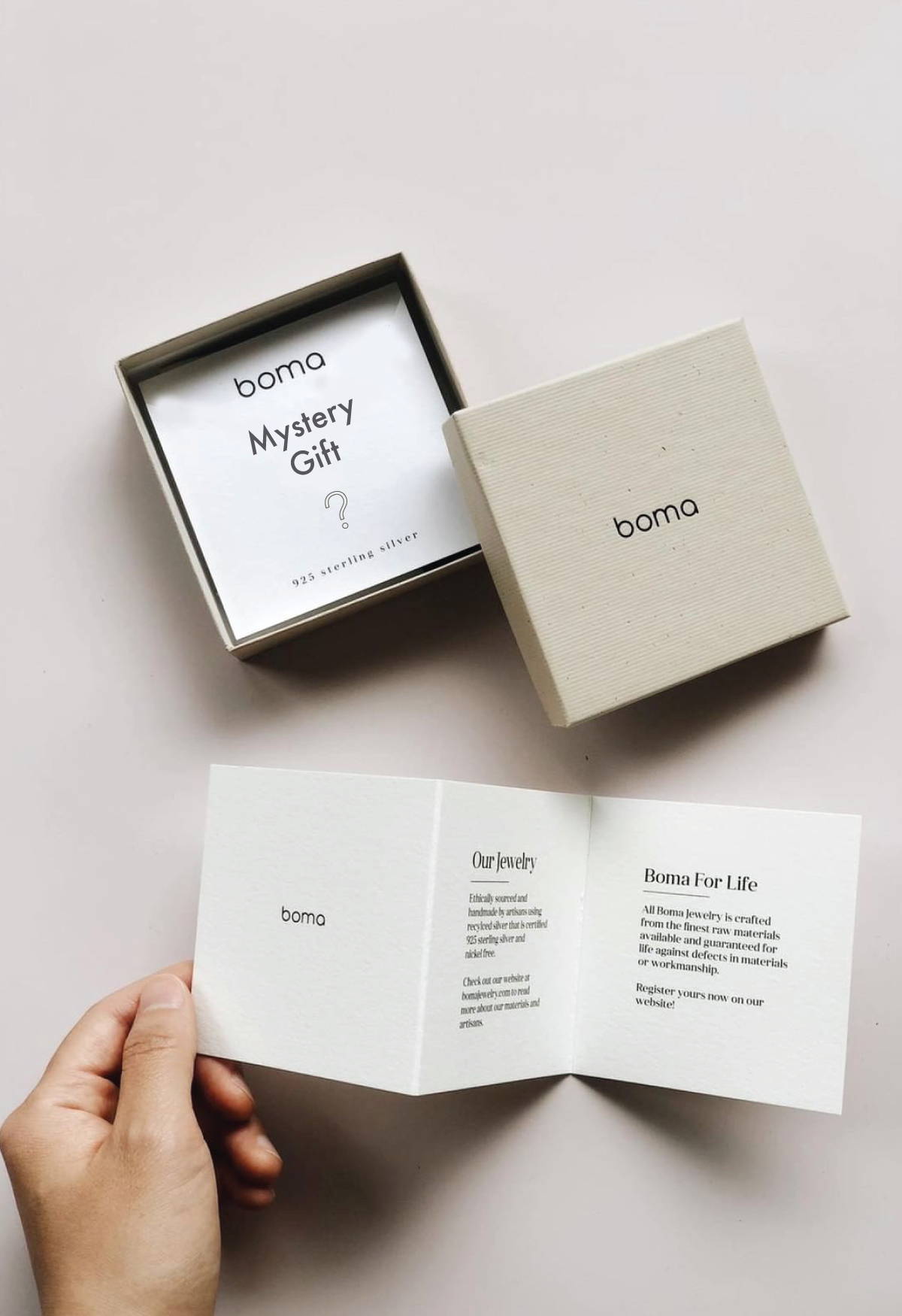 Our Difference
A sustainable jewelry mystery box that brings you all the joys of mystery boxes without the guilt or disappointment once you learn more about us and how our products are made.


Feel Good Jewelry
Since 1981, our vision has been to create jewelry that makes you feel good and the more you know about us, the better you feel. ☺︎


This Box includes: 3 Earrings for $50
An earring stud, a hoop and a surprise!


Start building your mystery box in 3 easy steps.
Step 1 Add an Earring Stud
Select one of the following :
Select one of the following:
Step 3 Add 1 Mystery Gift
Select one of the following:
"Boma is the only jewelry company that doesn't make my skin itch."
"Delicate and beautifully crafted as is all Boma jewelry! I love it."
"I will only buy my earrings from here.
Highly recommend because you will not be disappointed."
"This is my 3rd Boma purchase. I'm always worried about my jewelry hurting my skin and I'm so glad that I finally found a jewelry brand I can trust."

"Boma makes ethical jewelry that is both affordable and practical."

Why Don't More Brands Own Their Own Factories?

Fashion and Beauty Brands Start Grants for BIPOC-Owned Businesses

How the Jewelry Industry is Mobilizing to Stamp Out Racism